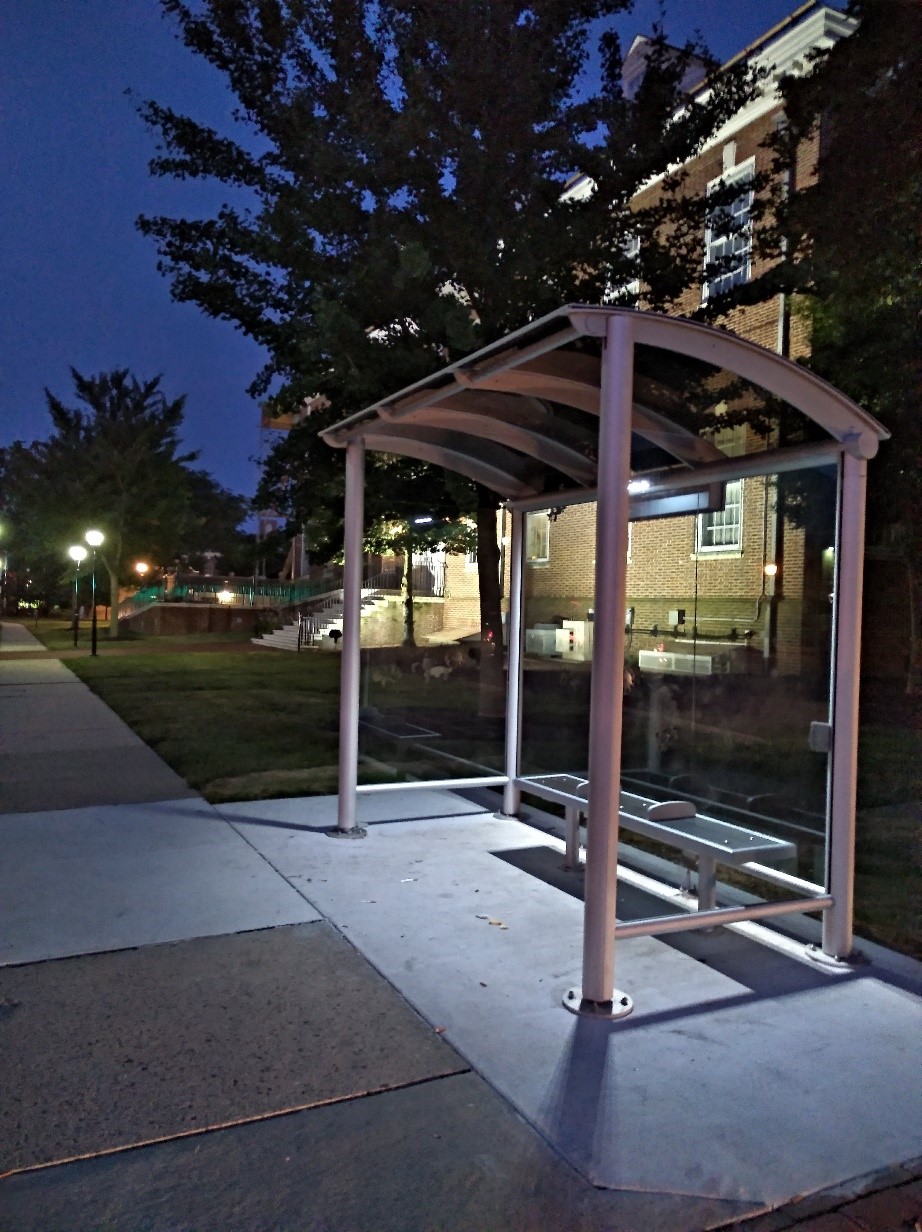 ADOPT-A-SHELTER is a program that helps individuals, schools, businesses, and community organizations create a "clean" presence in their neighborhoods. By "adopting" a local bus shelter, an individual or a group assists by removing trash in and around the shelter area once a week. During the winter months, an adopter can help shovel snow, which is a significant help to transit agency facilities personnel. Volunteers typically provide their own cleaning supplies; however, DTC can contribute with trash bags, upon request. An adopter also assists by alerting DART to special maintenance needs, vandalism or suspicious activity.
GET INVOLVED DART, Delaware's Public Transportation provider maintains more than 250 shelters statewide. While we continue to welcome community-based organizations and businesses, we would like to attract all schools including private and charters throughout the state that are within proximity to our bus shelters. The primary objective is to promote community spirit while maintaining a litter-free shelter and a comfortable environment for riders.
HOW IT WORKSWhen your school or group adopts a shelter, you can create a school or community spirit theme to be displayed at a bus shelter near your location. Artwork must be saved in PDF format. Once the design work is completed, it is sent to DART for final approval. DART will cover the cost for production and installation of the designed art. Interested individuals or groups are asked to fill out a simple agreement and release form and submit to the DTC Marketing Department at Delaware Transit Corporation, 119 Lower Beech Street Wilmington, DE 19805 or by email.