It's here! Announcing the launch of our newly redesigned home page.

Welcome to our new Home Page! Enhancements have been made to provide access to all that DART offers in a more efficient and attractive manner. With this update, visitors to the DART website may need to update bookmarks and save updated links to DartFirstState.com.
---
Quick Links
We have added useful Quick Links so that you can get to the most important content faster.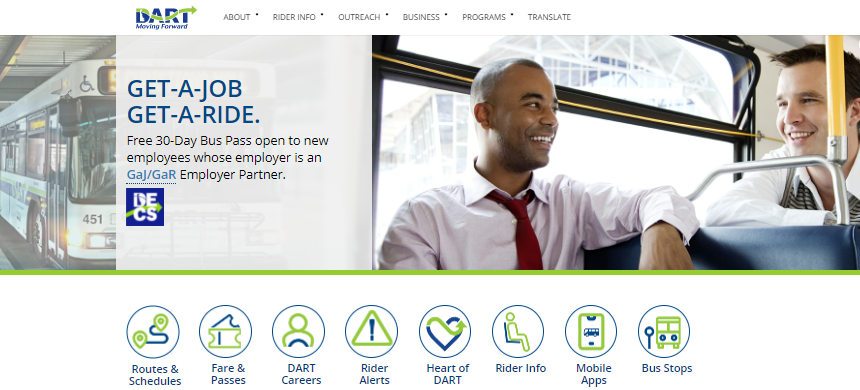 ---
An Easier Way to Find Bus Routes & Plan Your Trip
We are providing a new and improved search function that allows you to more efficiently search for specific bus routes based on origin and destination, without needing to navigate through the structure of the website.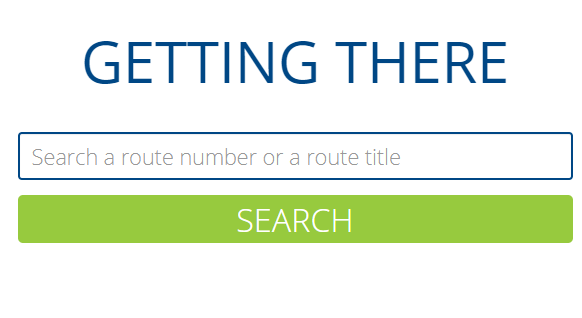 ---
Spotlight
We will offer a Spotlight section to highlight featured websites and DART Projects.

---
DART Meetings and Rider Alerts
The latest news and rider notifications from DART are easily accessible.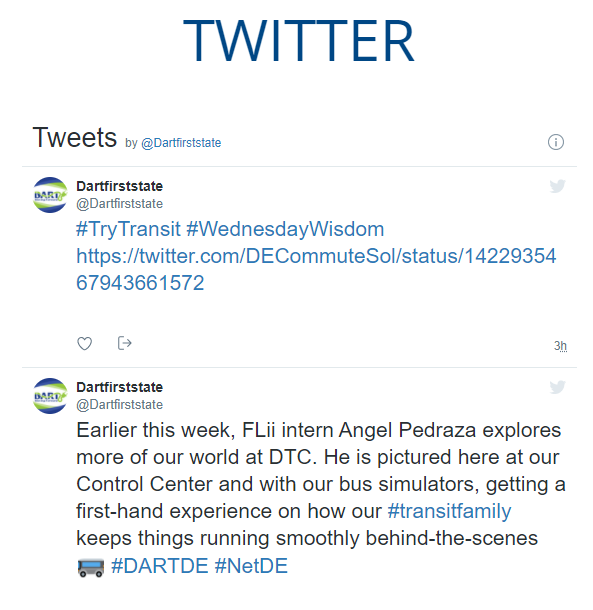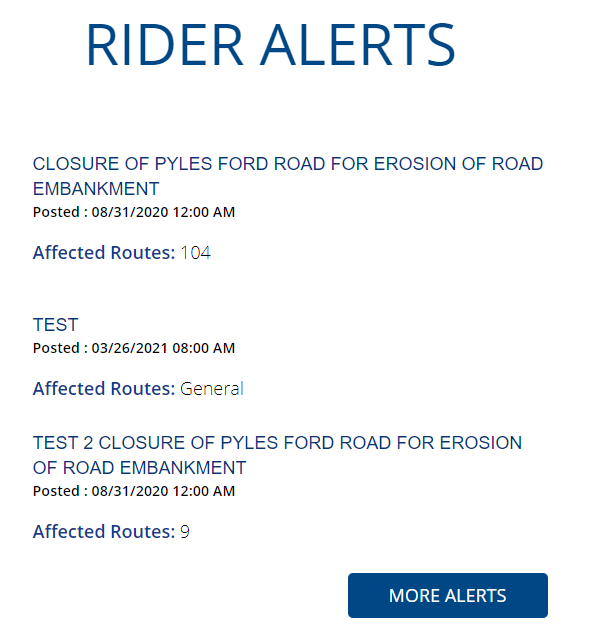 ---
Connect with DART Social Media and News
View the latest posting on DART Social Media sites as well as News Releases.